About
Dr. Lourdes Rodriguez
During her studies in Brazil, for her academic application and discipline she was selected to play the role of support of Resident Chief of her class, being the first to achieve that distinction.
She was recognized with the highest grade in her graduation thesis, she obtained 10 points out of a total of 10.
Six-year postgraduate course at the University of Brazil Santa Casa Da Misericordia in Rio de Janeiro and at the Fluminense Federal University in Niterói.
Because by choosing us you are choosing a certified plastic surgeon who will allow you to obtain the desired result safely.
Research about your surgeon.
The most important thing when having a plastic surgery is choosing your surgeon properly. Need to be certified because this plays a fundamental role on your safety and successful surgery, also the facilities needs to be provided with the necessary materials and quality to achieve the results you've always wanted.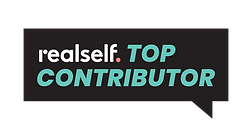 FIND OUT ALL WHAT DR. LOURDES AND HER TEAM CAN DO FOR YOU.