About
Dr. Lourdes Rodriguez
During her studies in Brazil, for her academic application and discipline she was selected to play the role of support of Resident Chief of her class, being the first to achieve that distinction.
She was recognized with the highest grade in her graduation thesis, she obtained 10 points out of a total of 10.
Six-year postgraduate course at the University of Brazil Santa Casa Da Misericordia in Rio de Janeiro and at the Fluminense Federal University in Niterói.
Because by choosing us you are choosing a certified plastic surgeon who will allow you to obtain the desired result safely.
Research about your surgeon.
The most important thing when having a plastic surgery is choosing your surgeon properly. Need to be certified because this plays a fundamental role on your safety and successful surgery, also the facilities needs to be provided with the necessary materials and quality to achieve the results you've always wanted.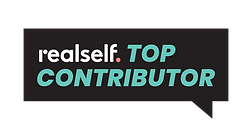 Reasons why you should choose us.
Extensive Education and Training.
Dr. Lourdes Rodríguez has completed a six-year postgraduate study in Plastic and Reconstructive Surgery at two prestigious Brazilian universities. Her academic dedication and discipline were recognized when she was selected to be the Chief Resident of her class, and she earned the highest grade in her graduation thesis. Her training also includes rotations in Plastic Surgery in hospitals in Brazil and the United States, further expanding her expertise.
Excellent and Unique Treatment for Patients
Dr. Lourdes Rodríguez's commitment to providing the best possible care for her patients is evident in her personalized treatment approach. She takes the time to understand each patient's unique needs and concerns, and works closely with them to develop
a treatment plan that meets their goals and expectations. Her attention to detail and focus on patient satisfaction have earned her a reputation for providing excellent and unique treatment that sets her apart from other plastic
surgeons.
Dr. Lourdes Rodríguez has a track record of successful surgeries and satisfied patients. Her high qualifications and recognition for her academic achievements indicate that she is a capable and skilled surgeon who takes pride in her work.
Mentorship by a Renowned Plastic Surgeon
Dr. Lourdes Rodríguez had the privilege of being mentored by Dr. Prof. Antonio Sergio Guimarães, a recognized eminence in the world of plastic surgery and the first microsurgeon trained outside of Brazil. This mentorship has allowed her to gain invaluable knowledge and skills from an experienced expert in the field.
What Our Patients Say About Us!
I Had an EXCELLENT EXPERIENCE!!
Liposculpture
,
Excellent experience! Dr. Rodriguez takes a personal approach that made me feel comfortable and confident in the treatment plan. She was very professional, friendly and patient answering all of my many questions and taking extra care to ensure my confidence from the very beginning. She took time to explain the process so I knew what to expect every step of the way. I feel like a new person and am very happy that I chose Dr. Rodriguez as my surgeon. I would definitely recommend her to family and friends.
It was a successful surgery – I'm very satisfied
Tummy Tuck
,
I traveled to Dominican Republic and had a great experience with doctor Lourdes Rodriguez, it was a successful surgery. I'm very satisfied. If i had to do another surgery I'll do it with her no doubt. Highly recommend her!
No Regrets
Brazilian Butt Lift
,
I've had surgery twice with dr lourdes rodriguez, first liposuction and after that a butt lift; and i am so thankful, great human being and perfect hands, ill be visiting her again hahaha; forever grateful
Recomiendo 100%
Breast Augmentation
,
Fui desde España por recomendación de una amiga a hacerme una cirugía de aumento de pecho con la Dra. Rodriguez y quede súper feliz. Me sentí muy segura con ella no todo momento, al ser mujer sentí que entendia mejor mi cuerpo y como yo quería verme. La cirugía quedó hermosa, y el trato fue excelente. 100% recomendada, repetiría mil veces. Gracias Dra!! Un abrazo desde Valencia!
love my results
Botox for Migraines
,
I have suffered from migraines my entire life, and someone recommended using botox for migraines. After some google research i decided to visit Dr. Rodriguez. At first i was skeptical to use a plastic surgeon for such a simple procedure, but now I am convinced it was the best decision ever! Dr. Rodriguez was not only very professional, but was warm and understood my needs. After she explained what was going to happen and what to expect, she made me feel that I was at the best hands. She did not only treated me for my migraines, but also administrated the botox in a way that will help me for my wrinkles too! So now I don't only am pain free, but i also look younger. She was definitely the best choice!
Extremely Satisfied!
Mommy Makeover
,
Dr. Rodriguez is an excellent professional. I travelled from Florida to the DR to get a Tummy tuck and breast lift and I am more than pleased with the results. She guides you through every step before and after the surgery and makes you feel very confortable during the whole process. Highly recommended.
Best doctor ever!
Breast Augmentation
,
Definitamente no me equivoqué al momento de elegirla como mi doctora para el proceso quirúrgico, tiene un Don de humanidad, sincera, honesta, ha estado conmigo durante todo el proceso, sobretodo post operatorio. La recomiendo al 1000%, excelente profesional, altamente capacitada, además del increíble ser humano que es.
Tuve Una Experiencia Increíble
Breast Implants
,
Excelente, sus servicios con mucha profesio alidad. Tuve el mejor trato en la clinica con personal siempre atento. Hasta ahora no he sentido ninguna gran incomodidad y me encuentro muy a gusto con los resultados.
Laura Méndez
Mastectomy
,
Soy paciente de la Dra. Lourdes Rodriguez, me realice una mastopexia, y me siento muy feliz por los resultados obtenidos a penas con mis 8 días posoperatorio puedo ver el excelente trabajo que realizo la Dra. Lourdes, excelente profesional en su área y muy atenta con sus pacientes, le doy un 20 de 10 por su buen trabajo!! Muchas gracias Dra. Lourdes.
---
You Can't Go Wrong with Her
Mommy Makeover
,
I am so happy that a friend of mine found Dra Rodriguez for me. She did an amazing job on my MMO. Her bedside manner was better than great. Many people in the RH talked about not seeing their doctor any more after surgery but Dra Rodriguez was the only person I saw. She came to the RH to check on me too. I'm almost 4 weeks post op and she still answers any questions I have visited the Whatsapp. And the fact that I was her only patient the day if surgery is always a plus. I recommend her tremendously, you will he happy!!
---
Tuve Una Increíble Experiencia
Liposuction
,
Mi experiencia fue maravillosa, me sentí súper segura al momento de consultar con la doctora y los tratos que me dieron antes, durante y después de la cirujia fueron espléndidos, estoy muy feliz con el personal y mi resultado.
Love her!
Mommy Makeover
,
My experience with dra Rodríguez was and still is amazing from the first time I spoke to her on what's app to me leaving to fly home she's been the perfect surgeon her works great her bed side manner is great and her office is 5 star! She's the best!
I had a beautiful and comfortable experience with surgeon Lourdes Rodriguez
Tummy Tuck
,
My experience with Dr. Lourdes Rodriguez was an amazing experience. I have a lot of respect for her because of her kindness, professionalism, loving and her beautiful personality. Before I met her I felt like I was already in her life forever. She is always available. Anytime I text her, she answers and that makes me feel safe. I just had my surgery with her and I cannot wait to see and enjoy my new body. Thanks a lot Surgeon Lourdes Rodriguez.
Dra. Rodriguez me a cambiado la vida y se que muchas cosas buenas van a llegar a mi vida
Liposculpture
,
Mi Experiencia con la Dra. Lourdes Rodriguez fue Demasiada buena ya que me senti muy confiada y cuidada con la Dra. y todo su equipo, la Dra. Rodriguez me a cambiado la vida y se que muchas cosas buenas van a llegar a mi vida. Muchas Gracias y se la Recomiendo a ojos Cerrado
Ana Terrero
Liposculpture
,
Mi esperiencia con la doctora Lourdes Rodriguez fue muy buena y muy buen trato, el personal es bueno un trato muy personalizado la doctora es un muy amarosa amable y comprensiva muy dispueta a clarar y ayudar en cualquier duda.
Excelente Experiencia
Tummy Tuck
,
Mi experiencia con la Dra. Rodriguez ha sido maravillosa. No podría haber puesto mi cuerpo en manos mas expertas y profesionales. Mi recuperación ha sido bastante rápida y los resultados mejor de lo esperado. Su disponibilidad y preocupación hacia el bienestar de sus pacientes no tiene comparación alguna; siempre está disponible para cualquier inquietud por mas mínima que sea y lo hace con todo el amor del mundo. GRACIAS DOCTORA!!!
TT, BBL, lipo – I feel so grateful
Tummy Tuck
,
Had a great experience! Felt very well taken care of. Always in communication and felt very safe at all times. Had TT, Back Lipo and BBL, first 3 days after surgery were the hardest ever of my life but the Doctor and her team always checked up on me daily! Even the nurses at the clinic called to check up on me and after being discharged. I feel so grateful with all the care I've received and I'll definitely be back for more.
I had an excellent experience with Dr. Rodriguez
I met this doctor due to a recommendation of my dermatologist. I got evaluated for seeing if I was able to take the surgery. The doctor treated me really kindly and answered me all my questions. I had an amazing experience.
I am booked for August 2020
Mommy Makeover
,
I finally found my doctor in Dominican Republic. She was great with responding and told me everything I needed to know to prepare for surgery. I can't wait ! Mommy makeover here I come. I was also told I have to be 160 by my surgery date.
Excelente Doctora!
Liposculpture
,
Mi experiencia con la Doctora Rodriguez fue excelente! Ella es sumamente dedicada al paciente, se preocupa por aclarar todas las dudas antes del procedimiento, es muy minuciosa con los exámenes y el post operatorio y siempre honesta con su feedback respecto a lo que el paciente quiere vs. los resultados que se pueden obtener, esta parte es muy importante para garantizar la satisfacción luego del proceso. Su equipo de trabajo es excelente por igual. No podría haber elegido una mejor doctora!
Highly Recommend
Tummy Tuck
,
From the initial consultation, Dr. Rodriguez have been in communication with me and have answered all my questions. I have researched several other doctor and the communication isn't there, I am communicating with their assistance. even though communication isn't the only reason I choose her but her work is amazing, her reviews are amazing along with everything else. I have finally found my doctor!!! I can't wait!!!!!
---
Dra Lourdes Rodriguez, MD Is an amazing doctor with an amazing spirit
Buccal Fat Removal
,
Dra Lourdes Rodriguez, MD Is an amazing doctor with an amazing spirit. From the first time I wrote her to get a quote she have walked me through the process and I feel extremely connected to her and extremely comfortable with her. When I met her in person it was like meeting a sister/family member she treated me with nothing but love and respect! I will continue to go to her for my plastic surgery needs. I had over 1000 questions and she was never too busy to answer each and everyone of them she is a wonderful person 🙂
Feliz Con La Dra.Rodriguez
Breast Lift with Implants
,
Quede encantada con mi procedimiento las atenciones de la Dra.Rodriguez son excelentes es una persona amable que te brinda la mejor de las atenciones de principio a fin. Si tuviera que elegirla de nuevo lo haría con los ojos cerrados.
My silhouette is amazing now
Brazilian Butt Lift
,
From my initial request for a quote, to coming back to the states and still having Dra. Rodriguez answer all my questions promptly, my experience has been completely amazing and I can't emphasize it enough. The plastic surgery industry in DR can be intimidating & I had heard many stories, but Dra. Rodriguez and her staff made me feel completely comfortable and at ease, always answering my many questions promptly. All my doubts and fears about coming to DR were gone the second I stepped into the office, and I never once felt afraid after that. Dra. Rodriguez has a very calming and good energy. My silhouette is amazing now at 2 weeks post-op, and it's only going to get better. I will update my review with photos when the results are final!
I Had a Very Comforting Experience
Tummy Tuck
,
Dra. Lourdes Rodríguez did an amazing job on my body. Not only did she allow me to have the desired results I was looking forward to but she also provides comfort during this process for me. Like many other patients I had questions, concerns, and was very nervous until I met the her. I felt secure and excited about my decision and I am extremely happy I made the decision to have surgery with her.
I had an amazing experience Dr. Rodriguez!
Liposuction
,
Me encanta la doctora lourde es un amor!!! De persona. Quede muy pero muy encantada con el resultado que de muñeca muñeca. Se la recomiendo 100% nunca me eh sentido tan agradecida su resultado es lo mejor
Excellent work and excellent bedside manner
Tummy Tuck
,
After losing almost 200 pounds, I knew I wanted reconstructive skin surgery to remove hanging skin in multiple places. I spent over a year researching plastics both inside and outside of the US before I stumbled upon Dra. Lourdes Rodriguez's work. A young lady in the US had just completed several of the same procedures I wanted, and was very vocal about how great she thought Dra. Lourdes was. She gave me the contact information, and as they say, the rest is history!
---
My Surgery Experience with Dr. Lourdes Rodriguez
Tummy Tuck
,
Twenty one days ago, I had a tummy tuck,a BBL and lipo with Dr. Lourdes Rodriguez. I could not ask for a better doctor. She is excellent at what she does, a professional, caring and most importantly listens to the patients. I felt so safe during the process and completely satisfied with how my results are going. Thank you Dr. Rodríguez and Carla for making me feel safe.
I had a wonderful experience – Doctor Lourdes make sure I feel well welcomed and safe
Tummy Tuck
,
Doctor Lourdes is highly educated and professional. Any questions or concerns you have she's there to attend and respond to any of your doubts. It was my first time getting a cosmetic surgery and I was extremely nervous and scared but Doctor Lourdes make sure I feel well welcomed and safe. She guided me to any loops and made me feel at ease.
No pain, no complications, amazing outcome
Mommy Makeover
,
I had a great experience with dr Lourdes, after my baby girl was born my body was never the same, even tough i lose the pregnancy weight i looked awful, my boobs where in another country, my belly so ugly, this was the best decision ever, no pain, no complications, amazing outcome, even better than i imagined so so happy, im almost crying writing this, forever grateful, i look and feel like a queen
3 weeks post op: still healing after surgery
Tummy Tuck
,
Dra. Lourdes was attentive. She is very direct. Explains the procedure ls thoroughly and makes sure that you understand everything involved. I had chin and bilateral arm liposuction. I had a tummy tuck with 360 liposuction and a bbl. I am still healing as surgery was only 3 weeks ago.
Best tummy tuck experience! I was treated with love, respect & delicacy
Tummy Tuck
,
This is my second plastic surgery with different Doctors and I can say that Dr. Lourdes Rodriguez and her team are phenomenal, professional and the care and professionalism is unique and I cannot fail to mention the love, respect and delicacy with which I was treated. one of my best experiences. For Dr. Rodrigues there is nothing more important than the safety of her patients.
Thank you Dra. for that passion and commitment to yours patients and work.
---
More than 5 stars – helped me gain so much confidence back
Tummy Tuck
,
My experience with Dr.Lourdes was phenomenal! I would 100% recommend with no hesitation! She was very loving and caring and very straight forward. Always there when you needed her no matter the time & day she always said she was a phone call away and she was. I was always being checked up on by herself and by her assistants & I thank them for that. From the time I got my consultation to the time I got surgery they were always so attentive so helpful words can't explain. Dr.Lourdes helped me gain so much confidence back I will always thank her for that! If I can give her more than 5 stars I definitely would !
Breast Lift W/implant- BBL Revision- Love my Results
Breast Implant
,
I've had the best experience with Dra Lourdes. She was recommended to me by a friend who had nothing but great things to say about her, and now after my experience i can do the same. She made me feel so comfortable from the very beginning to the end. Everything was done thoroughly and so on point. Ive honestly never had such a smooth experience like this with any doctor. I had a breast lift w/implant revision and a bbl revision. My nipples were SEVERELY scarred and HUGE. She made them so small and completely got rid of the scarring and im so happy about my body. Thank you Dra Lourdes.
The BEST the G.O.A.T hands down!
Tummy Tuck
,
I want to start by saying Dr. Rodriguez you're one of the greatest professionals I've come across, the greatest of all time! There are no amounts of words that could help me describe how greatful I've been to have put my life under your care and how easy and professional this entire experience has been… The delicacy, sympathy, cleanliness and efficiency you have as a professional speaks volumes of your work, not to mention how great all of your staff is and how well organized you are. Your carisma and care is undeniably one that is hard to forget and well appreciated. I will, a billion times, choose you over and over again as my surgeon. And next surgery I will definitely be hiring you once again… you're the BEST the G.O.A.T hands down!!!
---
Tuve Una Experiencia Hermosa.
Liposculpture
,
Saludos, la cirugía que me realizó la Dra. Lourdes Rodríguez fue algo grandioso y hermoso, una de las cosas que me gustaron fue su equipo de trabajo son unas personas increíbles, también me encanto su zona de trabajo.
Tienen el don de brindar confianza y familiaridad
Liposuction
,
Muy gratificante, la Doctora Lourdes y su equipo tienen el don de brindar confianza y familiaridad, te hacen sentir cómodos en todo los sentidos.. la Doctora explica todo con lujo de detalles y en sima te pregunta si hay dudas jaja, me parece gracioso porque por mi mente siempre pasaba ( usted lo dijo todo) . Así que su atención es excepcional...
---
Tummy tuck and a breast lift – love my results
Tummy Tuck
,
I would first like to point out the doctors professionalism and ethic in her work. My overall experience with Dr. Rodriguez and her team was outstanding and welcoming. Dr. Rodriguez is a very skilled plastic surgeon and amazing at it. She genuinely cares about her patients and takes her time to explain all the details, as well as answer any questions that might come up pre and post surgery. Her assistant is also very caring and professional, I have no complaints. I came to Dr. Rodriguez for a tummy tuck and a breast lift, and I love my results. At only two weeks you can admire the excellence in her work. I highly recommend Dr. Rodriguez if you are considering having any work done.
15 days in from tummy tuck, muscle repair & lipo & love my results
Tummy Tuck
,
Best Doctor ever
I wanted to take a few minutes to say how grateful I am to you and your amazing team. You have made my travels from the states well worth it. You have definitely given me my groove back and I'm only 15 days in. I had a tummy tuck, muscle Repair, and Lipo. I love my results. As I sit here at the airport I didn't want to leave the DR without showing my gratitude. Thank you so very much Doctor Rodriguez.
FIND OUT ALL WHAT DR. LOURDES AND HER TEAM CAN DO FOR YOU.